OUR FACILITIES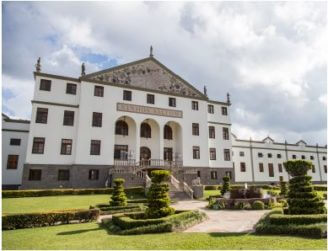 BENTO GONÇALVES
The main facility and headquarters of Salton is located in Bento Gonçalves city, in the southernmost state of Brazil – Rio Grande do Sul. In this location it is produced wines, sparkling wines, semi-sparkling wines, grape juice and grape tea. It was built and prepared to receive tourist too. Production capacity: • 14K sparkling wine bottles per hour • 7K non-alcoholic beverages bottles per hour • 20K wine bottles per hour • 334 stainless steel tanks with capacity of 25.564.700 liters • 740 oak barrels with capacity of 165.000 liters • 5K grape juice liters per hour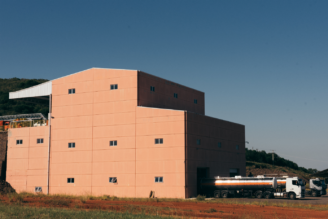 SANTANA DO LIVRAMENTO
Located in the border with Uruguay, this facility has high technology in viticulture of precision. This project has the vinification facility and vineyards attaining to 450 hectars in the next years. Production capacity: • 635 hectars, with 124 hectars of vineyards growing. The projection is to reach 450 hectars of vineyards in the future. • 24 stainless steel tanks with 40K liters capacity each, ranging the total of 960K liters of juice in total.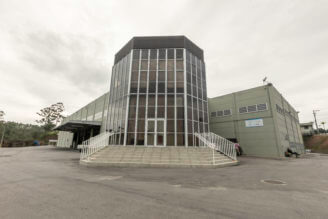 JARINU
The Jarinu facility, in the state of São Paulo, is a pilot plant for the development of new products and the application of new technologies. The project contemplates the elaboration of products in the hard drinks and soft drinks category, with the technological support of reverse osmosis equipment for water purification and a gas chromatograph to control the alcohols used in the process. Production capacity: • 18K spirits bottle per hour. • 17 stainless steel tanks with 1,2M liters capacity in total. • 250K cases storage capacity.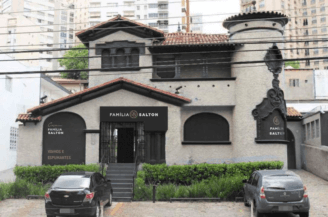 SÃO PAULO
The Salton Family Enoteca offers sensory experiences that reinforce the winery's centuries-old tradition in thematic environments specially created for the immersion of visitors in São Paulo, the capital. We also have an administrative office in the same area, which works strategically in the search of growth and brand strengthening.